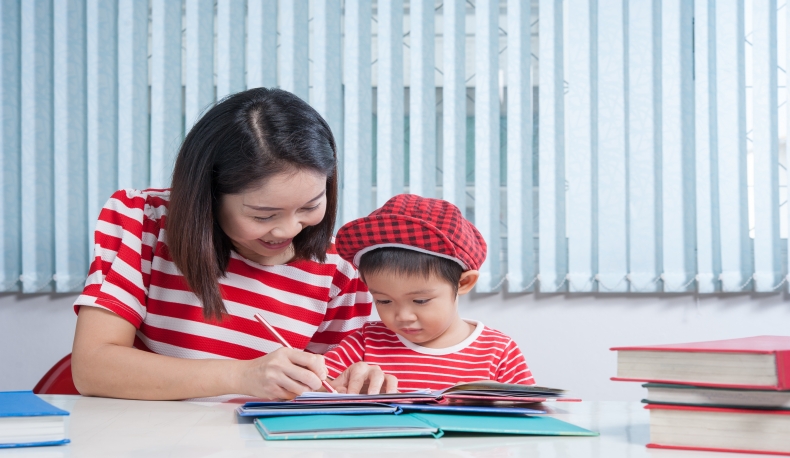 How to Choose the Right Home Tuition Agency in Singapore - Tips and Strategies
Aug 21, 2023
We understand that, every child is unique and has specific learning requirements. For this reason, finding the right agency is crucial. Whether you're initially looking for a tutor to help your child excel in a particular subject or, alternatively, seeking specialized support for a learning difficulty, this guide will subsequently empower you to navigate the vast array of home tuition agencies in Singapore. Ultimately, it aims to help you find the one that will provide your child with the best educational support.
What is a home tuition agency in Singapore?
A home tuition agency is an organization that connects students with qualified tutors who provide personalized academic support in the comfort of the student's home. Home tuition agencies in Singapore offer a wide range of tutoring services, including primary, secondary, junior college, and even university-level subjects. The goal of these agencies is to provide a quality education that complements the school curriculum and helps students achieve their academic goals.
Qualities of a Good Home Tuition Agency in Singapore
Qualified and Experienced Tutors
A good agency should have a rigorous screening process to ensure that their tutors have the necessary qualifications and experience. Having qualified and experienced tutors will greatly impact the effectiveness of the tuition and the academic progress of your child. For a deeper dive into the considerations when selecting a private tutor, you might want to read our detailed article on factors to consider when choosing a private tutor in Singapore.
Personalized Approach
Each child has unique learning needs and preferences. A good home tuition agency should understand this and strive to match students with tutors who can cater to their individual requirements.
Transparent and Professional
Transparency is crucial when it comes to selecting a home tuition agency. Look for agencies that provide clear and detailed information about their tutors, including their qualifications, experience, and track record.
Proven Track Record
When choosing a home tuition agency, it's important to consider its track record and reputation. You can ask for testimonials or references from previous clients to get a better sense of the agency's ability to deliver quality education.
Support and Feedback
A good agency should provide ongoing support and feedback to both parents and tutors. Regular communication between the agency, parents, and tutors is essential to ensure that everyone is on the same page and working toward the student's academic goals.
How to Choose the Right Home Tuition Agency in Singapore
Identify Your Child's Needs and Goals
Determine the subjects or areas where your child requires assistance or wants to excel. Consider whether your child needs help with a specific exam preparation, such as PSLE, O-levels, or A-levels.
Research and Shortlist Agencies
Once you have a clear understanding of your child's needs, start researching home tuition agencies in Singapore. Consider factors such as the agency's experience, the qualifications of their tutors, and the range of subjects they offer.
Assess the Qualifications and Experience of Tutors
One of the most critical factors in choosing a home tuition agency is the qualifications and experience of their tutors. Check if the tutors have relevant qualifications in the subjects they teach and if they have prior experience teaching students of your child's age or educational level.
Consider the Agency's Track Record
A reputable home tuition agency should have a proven track record of helping students excel academically. Ask about the agency's success rate and if they have helped students achieve significant improvements in their grades.
Review the Agency's Policies and Procedures
It's essential to understand the agency's policies and procedures before making a decision. Consider factors such as the agency's fee structure, cancellation policies, and scheduling flexibility.
Benefits of Being a Home Tutor with a Tuition Agency in Singapore
Flexibility
As a home tutor, you have the flexibility to choose your working hours and schedule. This allows you to balance your tutoring commitments with other personal or professional responsibilities.
Personalized Approach
Unlike a classroom setting, where the teacher has to cater to the needs of multiple students, home tuition enables tutors to focus solely on one student's learning needs. This personalized approach allows tutors to adapt their teaching methods and pace according to the student's requirements, resulting in more effective learning outcomes.
Building Strong Relationships
Home tuition provides an opportunity for tutors to build strong relationships with their students. The one-on-one interaction allows tutors to understand their students' strengths, weaknesses, and learning styles, enabling them to tailor their teaching methods accordingly.
Professional Growth
Continuous interaction with students from different backgrounds and with varying educational needs enhances your teaching skills and broadens your knowledge base. Additionally, the feedback and support provided by the agency can help you refine your teaching techniques and improve your effectiveness as a tutor.
Competitive Remuneration
Home tuition offers competitive remuneration for tutors. The demand for quality tutors is high in Singapore, and agencies recognize the value they bring to students' education. Tutors with a strong track record of success and positive reviews can command higher rates, making home tuition a financially rewarding career choice.
Challenges and Opportunities in the Home Tuition Industry in Singapore
Increasing Competition
With the rising demand for home tuition in Singapore, the industry has become increasingly competitive. Agencies providing outstanding tutors and personalized support will have a competitive edge.
Ensuring Quality Education
As the number of tutors and agencies grows, ensuring that each tutor meets the required standards becomes more difficult. Tutors, on the other hand, must continuously update their skills and knowledge to provide effective and relevant education.
Adapting to Changing Educational Landscape
Home tuition agencies and tutors must stay abreast of these changes and adapt their teaching strategies to ensure that students receive up-to-date and relevant education. This requires continuous professional development and a commitment to staying informed about the latest educational trends and practices.
Embracing Technology
Technology has transformed many industries, including education. Home tuition agencies and tutors must embrace technology and leverage it to enhance the learning experience.
Meeting Diverse Learning Needs
Whether it's catering to students with learning difficulties, providing specialized support for specific subjects, or adapting teaching methods for different learning styles, agencies must ensure that they have tutors who can address these diverse requirements.
Conclusion
Firstly, choosing the right home tuition agency in Singapore is a crucial decision that can greatly impact your child's educational journey. By taking into account factors such as the qualifications and experience of tutors, followed by the agency's track record and reputation, and then the personalized approach they offer, you can make an informed decision. This decision, in turn, aligns with your child's needs and goals. Lastly, with the right strategies and considerations, you can find the perfect home tuition agency that will provide your child with the best educational support in Singapore.