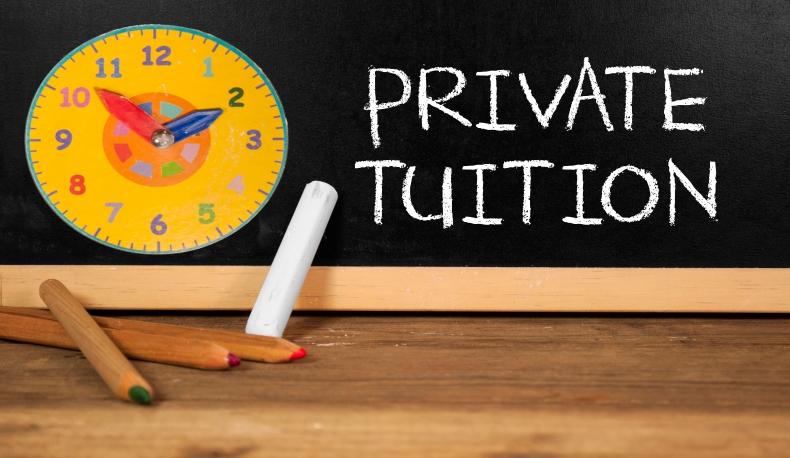 How to Choose the Most Suitable Private Tuition
Apr 05, 2022
How to Choose the Most Suitable Private Tuition 
Every parent wants their child to excel in studies and score distinctions. Unfortunately, students can't improve their education due to inadequate classroom lessons. The child must continue to study after classroom hours to ensure the mind is learning and staying focused. That is why a private tuition is an excellent option for your child's education. It helps your child study at home for academic success and enriches their learning journey to foster good mental concentration. But choosing the most suitable private tuition nowadays has become a considerable challenge due to the intense information available online. The question is, how do you select the most qualified private tuition for your child? 
Do you know what your child is weak in? 
Parents nowadays are so occupied with jobs that they have no idea what their children are struggling with. They assume that their child needs tuition, and that is incorrect. Spending time with your child is very important to know what subject or topic seems complicated for them.  It is pointless to help your child in topics or subjects they already excel in. 
How does your child's mind work? 
Concepts and ideas are interpreted and understood differently by different children. It's not necessarily true that your child will grasp a concept the same way you did. The better you know your child's conceptualization approach, the easier it will be to choose which private tutor criteria will help them get the best learning results. 
What makes your child comfortable? 
When a child is stressed, they learn less. Consider what conditions make your child comfortable to study whenever you consider enrolling them in private tuition. It's great if you don't put any pressure on them. 
Have you gathered feedback from other parents? 
Before choosing a private tuition agency, speak to your relatives or friends first. Find out their experiences and what their opinions are. If possible, talk with their children to gain a deeper understanding of the agency they have picked. 
What is your tuition budget? 
If you want the best service at the lowest price, It is good to check the costs of tuition and their packages. Tuition fees vary based on the tutor's qualifications, and registered MOE teachers can demand a higher payment. It is often preferable to work with an agency rather than an individual. 
What are the Tutor's Qualifications & Experience in mind? 
Before accepting the service, look over the qualifications and expertise of the assigned tutor. If you choose an agency over an individual tutor, you can rest assured that your child will receive the best tutor and education possible. Some private tuition will allow personalization or re-shortlisting of a substitute or alternative if you don't like the tutor. 
How do you find the tutor after speaking? 
It's a smart idea to speak with the tutor before starting any session to explain your concerns, objectives, and any crucial information, such as upcoming exams, assignments, or more information before the next class, so that the tutor can better assist your child. Then, once you've gathered all of this information, you're ready to move on to other problems. You can interview different tutors and choose the one you feel most comfortable with. 
Have you gathered post tuition feedback from Tutor and your Child? 
You must keep track of the session and get feedback from the tutor regarding your child and your child about the tutor. Communication between both parties is always essential for the best result. Receiving information on both ends allows you to assist the tutor in improving themselves and meeting your child's needs. 
Share your experience. 
Provide others with the experience you have/had with your private tutor to assist others in getting the best tutoring experience possible to help their children. Choosing the best Private Tuition is an essential skill that you will acquire after a few trials. However, with careful consideration, monitoring, and communication, you can identify the ideal tutors, assist them in providing the best assistance to your child, manage tutor-child conflicts, and obtain the best services from a private tuition agency in Singapore.