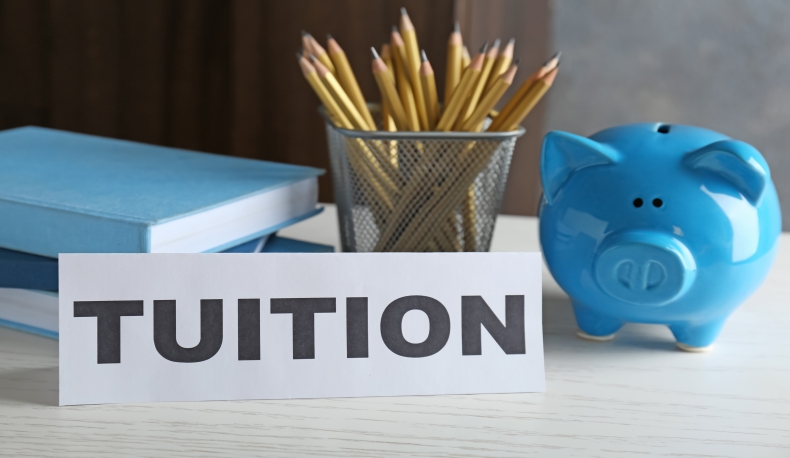 How to Become a Private Home Tutor & get Home Tutoring Jobs
Sep 23, 2021
There is no doubt that teaching is a self-satisfaction job that can also bring you a lot of money. All you need to do is find your right expertise and start searching for the students who want to hire home tutors. But if you are a fresher and have just begun looking for students who can pay you well for your services, you have landed at the right place. In this article, I will be sharing how you can start your journey as a home tutor by covering the points below – 
Minimum qualifications required to become a Home tutor? 

How much should you charge as a Home tutor? 

How can you get the students?

What should you do next? 
The first question is how to start as a home tutor. 
When you start as a home tutor. The first thing that you need to do is – 
Know your expertise. 
Of course! Consider that you are selling a service and anyone who pays you for something expects to get the best out of you. 
Depending upon what educational qualifications you hold, you can start giving tuitions at home then and there. The first step to start Home Tuition is to find out which subject you would start as a tutor. Whether it's English, literature, biology or Mathematics. These are the core subjects. It doesn't have to be just academic subjects, you can also teach skills like Art & craft, musical instruments or any skill that you acquire. Once you are confident about which subject/skill you want to teach, you can move to the next step. That is –
Age group of students you want to work with.
It is obvious that you need to know what age groups you are most confident in. Some may love to teach with young kids while others may work with teenagers. Depending on your qualification you can provide home tutors to different age groups of students. That brings us to the third point.
What qualifications are needed to start Home tuitions?
Honestly speaking, there is no age limit when it comes to starting a home tutoring business. You can master a skill at any age and start selling it. However, when it comes to academic subjects – Parents usually want to go for a teacher who has at least crossed A levels or University. But the world is a big place and there is a space for everyone. You can still find opportunities if you are a star in any particular subject. However if I had to put down a number for minimum qualification, you at least need an undergraduate degree to start giving home tuitions. 
How much should you charge as a home tutor?
'I am a fresher and have to settle the deal with the minimum amount. ' 
It is completely a wrong notion to have while charging fees for your services.
At the time of fixing the charge of your services – You must consider the following factors –
Current market rates.

Number of hours and days that you will be providing. 

Number of subjects you will be teaching.

Grades and level of students you are teaching, & 

The area you are providing your services. 
Considering these factors, you must wisely ask for the right amount of fees that is justified for both parents and the teachers. 
A complimentary question often asked is "How much can I earn as a home tutor?"
The answer to this question is the amount of commitment & time you dedicate to home tuitions. Only these factors can tell you how much you can earn. 
For instance, if you are running it seriously and all your students have developed a bond with you. If the parent finds progress in their child. Apparently, they will be sticking to you and you will find progression as a Home tutor in terms of earning money. 
But on the other hand, if you are taking it as a part time opportunity to earn an extra income or pay your college or university fees then your earning potential might be limited. It completely depends on the amount of commitment and the mind-set. Even at the times of pandemic, Home tutors have been able to provide online lessons to their students. 
Now the point is, 
How can you get students to start as a home tutor?
If you want to start as a home tutor, the first thing you need to do it –
Create a Profile 
No matter what job you want to get into, the first step to get into any job is making a solid profile mentioning all your qualifications, interests and your skills. Creating a profile is like an introduction about you that parents might be interested in. Create a solid tutor profile with TutorNow now!
Use social media 
Social media is such a strong platform to start anything. You can simply post about Home tutors availability using different social media platforms. However the only disadvantage is that it can be a time consuming process. So a better alternative for this can be – Enrol yourself in some teaching platforms/websites.
Register with TutorNow and Join TutorNow Telegram Channel
If you are thinking about starting your journey as a home tutor, it's the right time for a call of action. Register as a TutorNow Tutor > https://www.tutornow.sg/tuition-teacher-job-registration and begin your journey of tutoring career. Also don't forget to check out the tuition assignments that you will be interested to take thru joining TutorNow Telegram> https://t.me/TutorNowAssignments